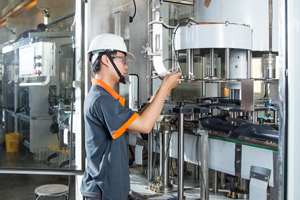 Powerful tool for achieving your goals
When you choose someone to do business with, you want a partner who you can rely on now and also in the future.
The Simik group designs, develops, manufactures and installs both unit machine and complete filling and packaging lines for beverage, food, non-food and canning industries which was established in 1977 by designing and manufacturing can seaming machines - today, the Simik group is proud to announce our production line of filling and seaming machines for bottles and cans, vacuum nitrogen filling machines, bottles and cans cleaning machines, can making machines, can end making machines, conveyors system technology and turnkey solutions.
---
High-quality products for customer
The Simik group is a supplier of turnkey filling & packaging solutions and individual applications with high standard quality and the best performance. With many years experience on beverage, food, non-food and canning industries, Simik definitely can provide the most appropriate solution to meet different requirement from the customers. Wherever you see the Simik logo all over the world, you can expect first-class products and sincere service from people who care.